Meet Dr George Thomas, Dentist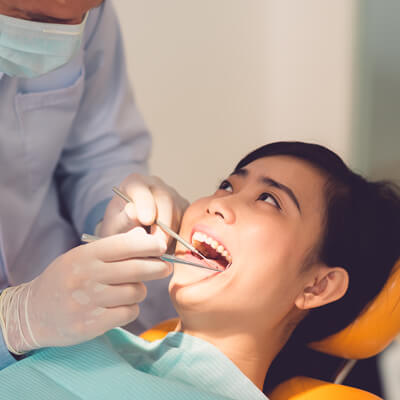 For over 20 years, Dr George has been honing his dentistry skills, from earning a Bachelor of Dentistry and Master of Dental Surgery in India to practicing in Dubai for many years. He has practiced in Australia since 2009.
Dr George spent a lot of his childhood in his father's dental clinic in India. Seeing his father's work and how it made his patients happy inspired Dr George to follow in his father's footsteps to become a dentist and create his own family-focused practice at Rivergum Smiles.
Ensuring a Picture Perfect Smile
Two days before her wedding, a bride to be (a patient of Dr George's) was devastated when she broke a front tooth. Dr George replaced her tooth, and she was so grateful for the confidence to smile in front of the photographer and guests on the couple's big day. Seeing his patients smile makes Dr George proud and happy.
With Dr George, you can be assured your dentist keeps up with the latest techniques through regularly updating his skills. He is a member of the Australian Dental Association, having previously belonged also to the New Zealand and Middle East Dental Associations.
Outside The Practice
A devoted family man himself, Dr George enjoys spending quality time with his loved ones and indulging in sporting activities, including biking, when he isn't providing quality dental care.
Same-day Treatments Available
Book an evening or Saturday appointment with our warm, caring dentist Dr George Thomas today. Personalised payment plans are also available. As always, new patients are always welcome. Contact us at (03) 8418-6389 or 0422 272 193.

Dr George Thomas | (03) 8418-6389