Dental Veneers at Rivergum Smiles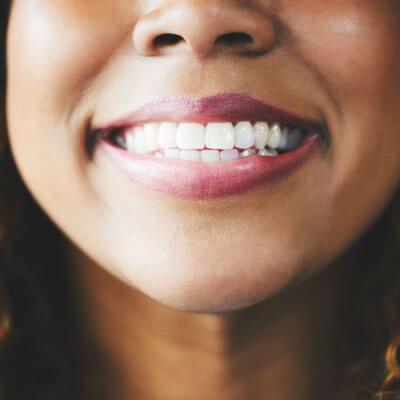 There are few accessories that compliment your appearance like that of a beautiful smile. But for those of us who don't have naturally white, straight teeth, dental veneers can provide an excellent cosmetic advantage.
Veneers are ideal for addressing cosmetic concerns such as teeth that are
What are Veneers?
Unlike restorative treatments that are used to address active disease or tooth damage, dental veneers serve an aesthetic purpose. Each porcelain shell is carefully crafted to bond over the front of the treated tooth, changing the way it looks when you're smiling or talking. Pairing multiple veneers side by side allows us to create a more uniform appearance across your smile.
It's important that your teeth be health and free of gum disease or active decay before having a cosmetic veneer bonded in place. If a more protective and restorative solution is needed, a
porcelain crown
may be more appropriate.
Planning for Your Veneer Treatment
Getting dental veneers requires careful planning. Together, we'll dictate the shape, size and colour that you want your teeth to look like. After we buff away a thin layer of enamel (to prevent your smile from looking bulky after your treatment) we'll take an impression and have the veneers made by our lab. About two weeks later, your permanent cosmetic restorations will be ready to bond in place.
The number of veneers you need will affect the overall outcome and cost of your treatment. Depending on your smile anatomy, you may want anywhere from 6-10 veneers or more. Veneers can also be combined with other treatments such as teeth whitening, recontouring or porcelain crowns and bridges.
Same Day Appointments Available
For an individual treatment plan and financing information, request your veneers consultation today. Same day appointments are available!
BOOK NOW

Dental Veneers Mill Park, South Morang, Mernda VIC | (03) 8418-6389