Frequently Asked Questions at Rivergum Smiles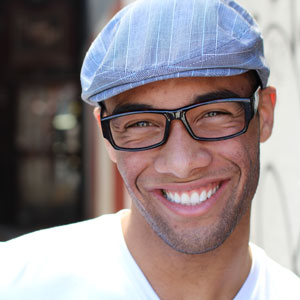 1) How often should I get a dental check-up?
To uphold optimal oral health, we recommend regular routine dental check-ups, determined best by a Rivergum Smiles dentist. It is important to know that dental check-ups are based on individual's current oral health status and overall health history. Generally, it is recommended to have a dental check-up once a year.
2) How often should I brush my teeth?
Brushing teeth twice daily for at least 2 minutes will prevent plaque build-up and maintain good oral health. Hold tooth brush at a 45 degree angle against the gum line, and brush in small circular motion several times ensuring you have brushed all surfaces of the tooth. Don't forget to brush your tongue.
The method of brushing is important in removing Plaque and left over food from your teeth. Plaque is a film of bacteria which contributes to tooth decay, cavities and gum disease if not removed correctly. Follow this by flossing and using a mouth wash. Please ask any of Rivergum Smiles dentist for more information on brushing techniques.
3) How often should I floss my teeth?
Flossing, just like brushing, is recommended daily directly after brushing. This should be included in your oral heath routine as it can help prevent plaque build-up in between teeth and along the gum line, reducing bad breath and gum disease. Never use toothpicks to remove left over food from between your teeth, as vigorous poking and prodding can traumatise the gum.
4) How often should I change my toothbrush?
Replacing your toothbrush can depend on many factors, but it is usually recommended to replace your tooth brush every 3 – 4 months, or sooner if the bristles become frayed, as the bristles are longer cleaning your teeth properly. We also recommend to change your brush after becoming sick or ill as bacteria may be left on your tooth brush if it is not cleaned properly.
After brushing teeth, rinse your tooth brush under running water to remove any leftover saliva or toothpaste and store in an upright position. This allows for bristles to air dry. Storing a tooth brush in a closed container can be a harbor for bacteria to build up. Consider using a disposable toothbrush while travelling.
5) What stiffness toothbrush should I use?
Use a toothbrush with soft, rounded bristles. Use your toothbrush gently while brushing. Avoid using toothbrushes with hard bristles as brushing vigorously can result in more damage than good and can even result in the loss of tooth enamel. Also consider the head shape and size of the toothbrush. A toothbrush with a smaller head can allow easier access to hard to reach places such as the back last molars.
6) What do I do if I have an emergency?
In case of dental emergency please call us on 8418 6389. We have same day emergency appointments available.
7) How long does it take to get an appointment?
Rivergum Smiles are open 7 days a week with extended hours to accommodate in busy schedules. We offer same day emergency appointments within trading hours.
8) Do you need to use the drill?
We understand that the dental drill is not the most soothing noise and can often cause dental anxiety on already nervous patients. In order to restore a cavity, the decay must first be removed from the tooth, this often involves the use of the dental drill. Our Dentist will determine the most suitable course of action which needs to take place. Before the treatment is commenced the Dentist will ensure that you are comfortable will answer any questions or doubts you may have.
9) Do we need to use anaesthesia?
Your dentist will determine whether or not the use of local anaesthesia is needed in order to perform your dental treatment.
If you are aware that the use of local anaesthesia is needed to perform your dental treatment, we recommend having a meal before your appointment. After your appointment you must be careful not to bite down on the side of your cheek or tongue. Local anaesthesia last for a couple of hours.
Please let your dentist know if you have any known allergies to any anaesthetic.
10) How safe are dental X-rays?
There are many factors to determine whether dental x-rays are necessary or not. This can include factors such as patient's oral hygiene, past dental treatment and the current status of those treatments, signs of tooth decay and gum disease. These are some factors the dentist will consider when deciding if an x-ray is needed. Dental x-ray radiation is very minimal considering other sources of radiation which we incur during our day to day life. Discuss with your dentist to know more.
Same-day Treatments Available
Book an evening or Saturday appointment with our warm, caring Dentists today.
Personalised payment plans are also available. As always, new patients are always welcome.
Call us at (03) 8418-6389 or make an appointment online.
BOOK NOW

Rivergum Smiles FAQs | (03) 8418-6389