Mill Park Dentists for Affordable, Gentle Care
Rivergum Smiles is a family-orientated practice, not focused solely on children or adults but the family as a whole. Our dentist clinic offers friendly, affordable general dental care for all ages, same day emergency dental treatment, invisalign braces and more, with easy assess to and from the nearby nursing homes. We specialise in Emergency Dental care for all Mill Park residents.
The Rivergum Smiles Difference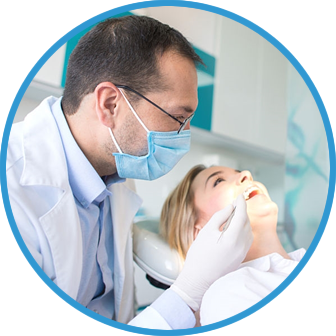 Dr George, his wife Leena, and their team have created a comfortable space where everyone is welcome, and no one needs to be scared or stressed to visit the dentist. Rivergum Smiles operates on the philosophy of "Smiles for all." As such, it caters to everyone in the community, from children to university students, to busy mums and dads, aunts and uncles and the elderly. Our convenient location with plenty of parking and public transport nearby ensures accessibility for everyone.
A Full Suite of Dental Service
Rivergum Smiles is a family practice offering everything from emergency dental, to cosmetic work to braces. If you aren't sure exactly what you might need, simply give us a call and we will be more than happy to discuss preliminary options and make a time for you to come in for a consultation.
Together the Rivergum Smiles dentists offer decades of experience, ensuring your smile is in safe hands. Dr George and his team are committed to providing friendly, affordable care to families like yours. We understand the value of providing exceptional care without compromising quality.
Health Insurance Accepted & HICAPS on site
Rivergum Smiles accepts all health insurance, with an HICAPS machine for on-the-spot claims. We have X-ray facilities on-site and can arrange payment plans for clients known to us.